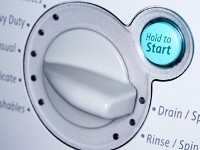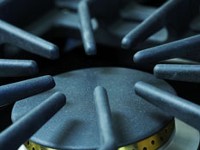 Search By Model or Part Number Here


Whirlpool Washer Motor Coupling 285753A


Our Price $10.00 + Free Shipping; 1 year warranty
Here are some repair / testing tips to verify this is the part you need:
The complaint we here a lot is my washer gets to agitation or spin and all i hear is a loud noise or i only hear the motor spinning but washer won't agitate or spin. If this is happening then your motor coupling has probably broken. This is a relatively easy fix. Watch the video below it will show you how to get to the motor coupling 285753A, how to remove it, and properly mount you new coupling. While you are removing the parts to get to the motor coupling you will want to make sure that the pump is spinning freely by spinning it manually where the motor shaft is inserted. Make sure the motor itself is spinning freely, also make sure you can manually spin the transmission. If any of these parts are not spinning freely then they might have caused your motor coupling to break. Otherwise it just got weak over time replace it and you should be back in business.
Here is a video on taking apart your whirlpool washer and showing you where the 285753A motor coupling is located:
Whirlpool Washer Motor Coupling 285753A

Whirlpool washer motor coupling 285753A fits Whirlpool washers, and all like makes and models. Our cost is $10.00 with quantity discounts available, has a 1 year warranty, and free shipping! We can help you out during our store hours are Monday - Friday 9 A.M. - 5 P.M. and Saturday 9 A.M. - 12 P.M. eastern standard time just give us a call. You can submit your questions to our on line form, on our contact us page during business hours we will respond asap. After hours we'll get back to you the next business day.