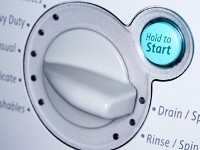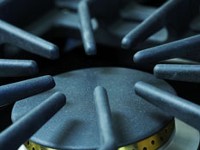 Search By Model or Part Number Here


Whirlpool Range Oven Ignitor 4342528


Our Price $34.00 + Free Shipping
Some repair / testing tips to verify this is the part you need:
Usual customer complaint is that there oven will not heat up when they turn the thermostat on, or set there control board to the desired temperature. Sometimes the ignitor will get weak but still work. In those cases the oven flame will come on but will take a long time to get close to the right temperature and will have trouble holding a good temperature to cook you food correctly. In either case you will need to replace the ignitor. If your ignitor is coming but takes a long time to heat up or cook any type of food then you can skip the following tests and just go ahead and replace the ignitor. The way the system works, regardless of your range having an oven thermostat or a control board, is once you turn the power on line 1 of the power supply is sent to the ignitor. From here the ignitor glow bar has to heat up and or draw enough amps to allow line 1 through a resister inside the ignitor before it allows power through to the gas valve at which point it will open and give you a flame in your oven. For those of you who turn your oven thermostat or control board on and your oven is not heating at all you will want to verify that you are getting power to the ignitor. 1st unplug your range and get a voltage reader ready.. You will need to gain access to the 2 wires running from the ignitor under the oven area. Sometimes you can simply pull the drawer out and are able to do the testing. Other models you will need to remove a cover to get to the harness that feeds the ignitor power. Once you have access to the wires place each of the voltage meter probes into each one of the 2 wires running to the ignitor. Now plug your range back in and turn the oven bake on. If your voltage meter reads 120vac then you are getting power and just need to replace the ignitor. If it does not then you will need to find out where the power is stopping before it reaches the ignitor.
Whirlpool Range Oven Ignitor 4342528 | Whirlpool Range Oven Won't Heat. Let Us Help!

Our cost is $34.00, and has a free shipping! We show you how to diagnose that the Our cost is $34.00 and has free shipping! We show you how to diagnose that the 4342528 oven ignitor is the problem before you make your order. We are open Monday - Friday 9 A.M. - 5 P.M. and Saturday 9 A.M. - 12 P.M. eastern standard time. Let us know if you have any questions during business hours you can give us a call at 260-563-0147 and we will help you in any way we can. If you are shopping after hours you can submit your question to our on line form on our contact us page and we will get back to you during the next business day.