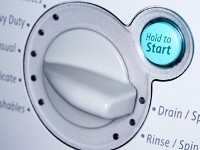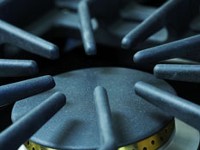 Search By Model or Part Number Here


Whirlpool Dryer Thermal Cutoff Kit 279769


Our Price $25.00 + Free Shipping; 1 year warranty
Some repair / testing tips to verify this is the part you need:
If your dryer will run but won't heat the first thing you always need to do is check the power outlet the dryer is plugged into for 240 vac with a multimeter. If you aren't getting the right amount of power then you have a problem with your wall outlet, breaker / fuse box.
If you are getting the right amount of power you will need to unplug you dryer, remove the vent, undo all of the screws fastening the back panel to the dryer, and remove the back panel. Once you have access to the heating component locate the thermal fuse (the thermostat that's mounted the highest on the casing where the element is located), undo the wires connected to it, set your multimeter to a continuity test, and place a probe on each of the terminals of the fuse. If your getting no continuity through the thermal fuse you need to buy this thermal cutoff kit to get your heat back. The main cause of this issue is lint build up in the venting system. Make sure you clear all the lint out of the blower housing and the vent from inside the house to the outside. If your vent is clear you may have a cycling thermostat allowing the element to get to hot during it's cycles.
Here is a video to show you how to test your heating parts:
Whirlpool Dryer Thermal Cutoff Kit 279769

Thermal Cutoff Kit 279769 fits Whirlpool dryers and all like makes and models. Our cost is $10.00, has a 1 year warranty, and free shipping! We are here to help so give us a call during our store hours are Monday - Friday 9 A.M. - 5 P.M. and Saturday 9 A.M. - 12 P.M. eastern standard time with any questions. If your searching after hours you can submit any questions to our on line form on our contact us page and we will get back to you the next business day.