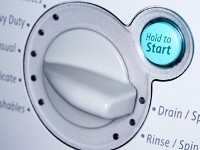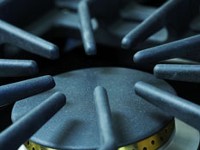 Search By Model or Part Number Here


Whirlpool Dryer (3) Gas Coil Sets 279834


Our Price $21.00 + Free Shipping; 1 year warranty
Some repair / testing tips to verify this is the part you need:
A good indication on a gas dryer that the coils are not operating correctly is if the dryer is getting warm at first, never hot enough to dryer the clothes, and then stops kicking the flame on. You can take off the peep hole cover if you dryer has one to time the flame. With no clothes, set your dryer to a heated selection, press start, and watch the flame. The flame should come on at first for 2 minutes to 2 1/2 minutes. If when your watching it comes on and shortly turns the flame off, you will may need to replace your gas coils. Before you do run the same test without the vent on. If it operates normally without the vent on you need to clean your vent out. If it still acts the same way replace the gas coil set 279834.
Here is a video showing you how to change the gas coil set:
Whirlpool Dryer Gas Coil Set 279834

Whirlpool dryer gas coil set 279834 fits Whirlpool and all like makes and models. Our cost is $21.00 for 3 sets of coils, has a 1 year warranty, and free shipping! If we can help you while shopping in any way our store hours are Monday - Friday 9 A.M. - 5 P.M. and Saturday 9 A.M. - 12 P.M. eastern standard time, give us a call. If your searching after hours, you can submit your question to our on line form on our contact us page, and we will get back to you as soon as possible.