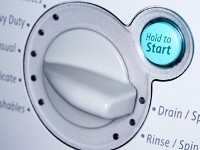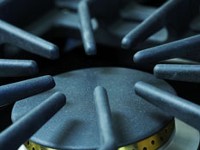 Search By Model or Part Number Here


Whirlpool Dryer Belt 341241


Our Price $10.99 + Free Shipping; 1 year warranty
Some repair / testing tips to verify this is the part you need:
If your dryer drum will not spin, but you still hear the motor running then your belt may have broken. 1st unplug the dryer. Now you will need to remove the 2 phillips head screws located under the lint trap cover. Now you will place your knee on the front of the dryer and pull on the top cover of the dryer while at the same time pulling up. Once you've released the top cover you can swing it back out of the way. You will need a small screwdriver to undo the harness to the door switch. Now with a 5/16" nut driver remove the 2 screws holding the front panel on located on the left and right side, inside the cabinet. Once they are removed lift up on the front panel and place it out of the way. from here you will be able to see if the belt is broken or has come loose from the tensioner. If it has only come loose fell the rubber, ridged side of the belt for a dryer cracked rubber feeling. If if feels dryer, cracked, or has broken in half replace the 341241 belt. While your in there remove the tub and make sure that the drum rollers and tensioner pulley are spinning freely. If they are not buy the Whirlpool dryer repair kit that has the belt, rollers, and tensioner.
To aid you in your repair here is a video on a Whirlpool gas dryer belt, rollers, tensioner change. It is a gas dryer, if yours is an electric dryer don't worry, aside from the heating parts they are exactly the same inside:
Whirlpool Dryer Belt 341241

Whirlpool dryer belt 341241 fits Whirlpool dryers and all like makes and models. Our cost is $5.00, has a 1 year warranty, and free shipping! If you need assistance during business hours are Monday - Friday 9 A.M. - 5 P.M., and Saturday 9 A.M. - 12 P.M. eastern standard time you can give us a call and we will help you in any way we can. We also have an on line form on our contact us page if you on our site after hours, or prefer electronic communication, we will get back to you during the next business day.