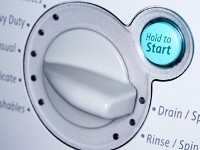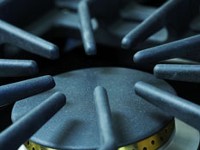 Search By Model or Part Number Here


Whirlpool Refrigerator Fan Motor W10189703

Our Price $29.00 + Free Shipping; 1 year warranty
Some repair / testing tips to verify this is the part you need:
This is one of the easier problems to diagnose on a refrigerator. The customer complaint is usually that the refrigerator is not cold and the freezer is not cold enough. If you are experiencing problems like this then all you need to do is open the freezer door and listen for the fan running inside the freezer compartment. If you do not hear the fan running but do hear the compressor and the condenser fan running from the back of the refrigerator then you will need to test power at the evaporator fan to make sure that the timer or board is sending power to the fan motor. Unplug your refrigerator before you start tearing into the freezer section. Remove everything from the freezer section and take out the screws holding on the back panel. If your refrigerator has an ice maker remove the 2 or 3 screws that mount it in place and undo the wiring harness. Depending on what model your working on you may need to remove the sliding tray on the bottom of the freezer section. You may also need to release plastic clips with a flat head screw driver if there is a cover over the fan and back panel that have no visible screws. Once you have accessed your evaporator fan motor you will need your multimeter set to read a/c voltage. There will be 2 wires connected to the terminals on the evaporator fan motor. Plug your refrigerator in, place one probe on each of the terminals. If your tester reads 120 vac and the fan is not running then you need to replace the fan motor. If there is no power reaching the fan motor then you will have to track the source of the power on the wiring diagram to diagnose where the power is stopping. It may be in your best interest to call a technician if your unsure of how to accomplish this.
Whirlpool Refrigerator Evaporator Fan Motor W10189703 | Refrigerator Is Not Getting Cold Enough

Our cost is $29.00, has a 1 year warranty, and free shipping! We have some repair tips showing you how to properly test your evaporator fan motor to make sure you get it right. Our store hours are Monday - Friday 9 A.M. - 5 P.M. and Saturday 9 A.M. - 12 P.M. eastern standard time. You can call us at 260-563-0147 and we will help you in any way we can. If you're inquiring after hours you can submit your question to our on line form on our contact us page and we will get back to you during the next business day.