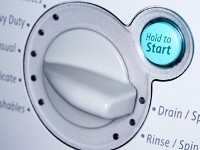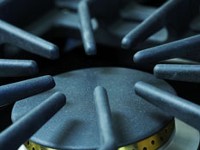 Search By Model or Part Number Here


Whirlpool Washer Lid Switch 285671


Our Price $18.00 + Free Shipping; 1 year warranty
Here are some repair / testing tips to verify this is the part you need:
The normal customer complaint washer won't do anything or my clothes are soaking wet at the end of the cycle. On most washers the water will still fill up and it will agitate, but when it gets to rinse and spin it won't do anything. Get a jumper wire ready, undo the harness to the lid switch, and insert the jumper wire between the two colored wires on the outside. Do not jump the green ground wire unless you want to trip your breaker. Now that the lid switch is by-passed you can run set the timer to a spin part of any cycle and start the washer. If the washer starts then replace the 285671 lid switch.
Here is a video on taking apart your whirlpool washer and showing you where the lid switch is located:
Go to modelnumberlookup.com if you need to find your part number by model. Simply enter your model number, type of appliance, brand, hit enter, and search through the diagram for you part.
Whirlpool Washer Lid Switch 285671

The Whirlpool washer lid switch 285671 fits Whirlpool washers and all like makes and models. Our cost is $18.00, has a 1 year warranty, and free shipping! We can help you during our store hours are Monday - Friday 9 A.M. - 5 P.M. and Saturday 9 A.M. - 12 P.M. eastern standard time in any way possible, just give us a call. For anyone searching after hours you go to our on line form, on our contact us page, submit your question, and we'll get back to you the next business day.