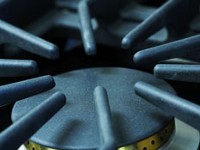 Search By Model or Part Number Here


Used Amana Refrigerator Parts


Good Appliance has many different Amana Refrigerator parts. Each replacement used Amana refrigerator part is tested on the appliance it came from before listed. 90 day warranty and free shipping! We carry Amana refrigerator, range, oven, stove appliance parts. Each one of our refrigerator parts listed has been tested before being removed from the appliance it came from for the correct functionality. As for cosmetic parts we generally only list parts that are in great shape or that we consider may still be of use to a customer. If there are any scratches or abrasions on a cosmetic parts we will clearly state the extent of the damage in the product details. Our store hours are Monday - Friday 9 A.M. - 5 P.M. and Saturday 9 A.M. - 12 P.M.. Thank you for your interest in our on line store we look forward to continuing to satisfy our customers with great prices, most of the time half the cost of a new part, and friendly hometown service. If your having any issues finding a parts on our store or anywhere on line give us a call or submit a message on our on line form and we will get back to you to aid in the search for your part in any way we can. Thanks from Good Appliance.